Would You Try a Pregnant Belly Facial?
Posted on: August 28, 2017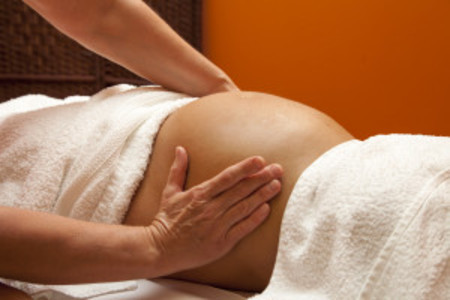 Pregnant Belly Facials and Beautiful Skin
Pregnancy is a time of joy for most women. Although pregnancy can be a wonderful and exciting experience, it can also be pretty tiring. Pregnancy can be taxing on the body. If you're a pregnant woman who wants to relish a little comfort, you should find out about types of facials that may be able to help. The effects of pregnancy on skin are hard to ignore. Pregnancy can stretch the skin out and make it look and feel a lot less resilient and supple than before. Pregnant women often turn to skin care products to manage the effects of pregnancy on skin, too. Cocoa butter is often thought to help greatly. It's often believed to stop unsightly stretch marks from popping up on the stomach, waist and thighs as well. Don't assume that skin care is necessarily the only solution to pregnancy skin woes, though. That's because pregnant belly "facials" are currently on the rise. These treatments can help women with all skin types as well.
Pregnant belly facials can moisturize the skin. Excessive dryness is a major issue for many expectant gals. These types of facials can be great for restoring hydration. They can also be great for women who suffer from unpleasant pregnancy aches. If your pregnant physique constantly feels pain and stiffness, facials may be the way to go. These facials can keep skin dryness at bay. They, in turn, can also stop stretch mark development.
Strong skin care practices can help pregnant women in many ways. There are skin care products that can keep pregnant bodies smooth and free of rough patches. Pregnant belly facials can do the same. Remember, these treatments can often help women who have all skin types. Pregnancy doesn't mean that you have to resign yourself to the hassles of uncomfortable skin dryness.