What is Face Mapping Skin Analysis?
Posted on: May 2, 2018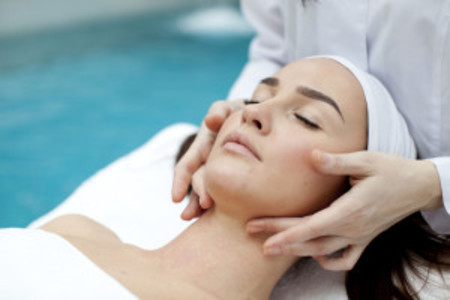 What is it?

Our skin is our largest organ, and it's also the biggest telltale of what's happening beneath the surface. Face Mapping Skin Analysis associates different sections of the face with different parts of the body, thus helping to determine the root of the problem.


How is it done?

Face mapping can be dated back to holistic traditions, where skin problems were first addressed by changing diet, and by treating other internal factors. Today, an esthetician or day spa can provide you with a face chart that shows the different areas and what the underlying conditions may be, while coming up with an internal and external action plan.


Why is it done?

Knowing the cause of the blemishes can help to ensure that the right treatment plan is put into action. For example, topical skincare treatments can only do so much for a breakout area that is consistently being triggered by a digestive problem.


What can it tell you?

The location of your acne can tell you what the cause is. Near the hairline or around the edges of the face mean a product is being transferred from your hair to your skin. In the chin or jaw area could mean a hormonal imbalance. Blemishes on the forehead could mean stress, digestive issues, or sleep deprivation. Imperfections on the cheeks can come from an overconsumption of sugar, or from coming in contact with a phone or pillowcase. Once the causes have been determined, a day spa esthetician can begin the procedure that they see fit to jumpstart your skin on its path to healing. After the procedure, your esthetician will establish your at-home skincare with you to ensure both top notch care for your complexion, and your body.