What is a Facial?
Posted on: February 19, 2021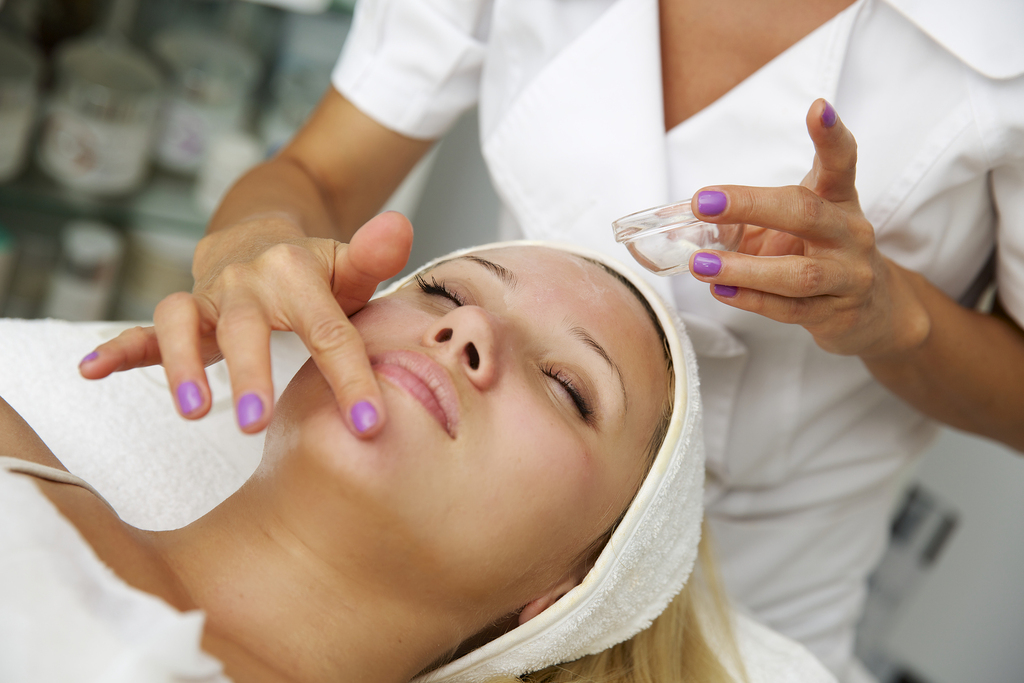 You will find that once you enter into this industry, that people get facials for different reasons. While some people want assistance in removing those horrible blackheads, or others may seek an anti-aging regimen. There are also those of us who just want to relax and be pampered.
Often times facials are a bit mysterious. Every person has different skin issues, even if they are just there to relax. Your goal as the provider is to make them feel better as they walk out than they did walking in.
A facial is essentially a multi-step skin treatment that happens to be one of the best ways to take care of your skin. A facial cleanses, exfoliates and nourishes the skin. It promotes a clear, well-hydrated complexion, which in turn can help your skin look younger. You will also be able to provide the client with advice on ways they can take care of their skin at home. You will see that a facials work best when it is part of an on-going program of skin care.
The Basic Steps
-Consultation:
At the start of any service you should always first consult with your client. Find what works best for you, some people have a check-list of questions they ask or when their client comes in have them fill out a form. Make sure to ask questions about their skin concerns, diet, how much water they drink, which type of drugs and supplements they take & products they may be currently using. Retin-A and other drugs can affect their skin and can affect what products you can use on their skin.
-Preparation:
If the client is just coming in for a facial, you might want to offer them a wrap to place around their body and underneath their arms so you can have access to their décolleté. Make sure to inform them that a facial not only includes your face but your neck and décolleté (chest) as well.
-Cleansing:
So before you start, wrap the client's hair in a headband or towel to help keep products out of the clients hair. The first step is to cleanse your client's face. Sometimes depending on if the client has makeup on their face or not, you will do a double cleanse.
-Skin Analysis:
This is when you will cover your clients eyes and analyze your clients skin under a magnifying light. You will determine whether you client has dry, oily, combination, sensitive or normal skin. You will also see what skin conditions they may have, such as, acne, blackheads, whiteheads, aging, sun-damage, dehydration, etc. After this you will choose the appropriate products and treatments for your client and be able to make specific recommendations.
-Exfoliation-
Depending on the client's skin, you will choose between mechanical or chemical substances. Mechanical exfoliants have a gritty texture that rubs away the dead surface skin cells. Chemical exfoliation uses enzymes and acids to loosen the bond between skin cells.
-Extractions:
Not all clients want or like extraction so before you start the process, make sure to ask your client. Extracting is when you will remove the blackheads or whiteheads. People have different pain tolerances and this can be uncomfortable for some that have thin or ruddy skin. You will need to be careful because when this is done improperly you can cause discoloration or broken capillaries on your client's skin.
-Facial Massage:
This is probably the most enjoyable part about a facial. Classic strokes such as effleurage are used to relax and stimulate their skin and facial muscles.
Facials Mask-
The mask is targeted to their skin type (dry, oily, combination, sensitive, mature) and condition. While the mask is setting, you will give your client a scalp massage, hand massage or even a neck and shoulder massage. Do not leave the room, always stay with your client.
-Final Application:
You will then apply toner, serums, moisturizers and sunscreen if they have come during the day.
-Home Care:
Here is where you will educate your client on how they can take better care of their skin and recommend appropriate products for their home regimen. Also depending on their needs and skin care goals, it is a good opportunity to recommend how often they should be coming to see you for the best results.