We Are In a Dangerous Flu Season
Posted on: February 12, 2020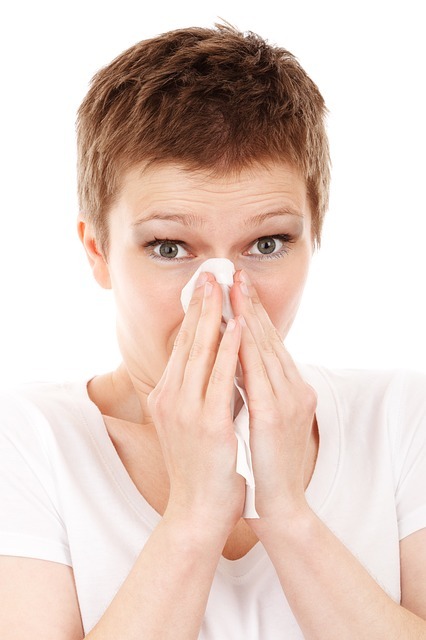 Massage Therapy and Other Services During a Dangerous Flu Season
Every job that involves working face-to-face with the public exposes the employee to many germs and potential illnesses. The risks become even more evident when the flu season arrives. Someone in a position like a massage therapist, nail technician, or cosmetologist has an increased risk because of the direct contact with the client. A dedicated effort keeps people healthy and prevents the spread of illness to the clients.
Set Company Policy
Post notices on the front door and the walls in the reception area about illness restrictions. Understandably, someone who feels unwell may want the healing touch of massage therapy, but the dangers of the flu today make it unreasonable. State that anyone with flu symptoms will need to reschedule, and do not allow any exceptions.
Boost Prevention Efforts
All employees should wear gloves whenever possible, especially when they have physical contact with a client. Insist on handwashing after handling money, between clients, and after any office cleaning. Sanitize massage tables, tools, chair arms, and doorknobs. Do not leave magazines in the waiting area until the flu season ends, and place bottles of hand sanitizer throughout the building. Make certain all employees have flu shots to reduce their risk.
Consider Extra Measures
Do not allow employees to work if they were exposed to the flu. If a local epidemic begins, ask massage and nail clients to wear masks due to their proximity to staff during the appointment. Have the technicians and the therapists wear masks too. Hire a cleaning service for weekly deep cleaning of the reception area and the restrooms until the problem resolves.
Office managers need to weigh the value of staying open if the area has an epidemic or if employees begin to develop symptoms. Close the shop for a few days for the protection of everyone if more than one employee has the flu. Most clients will understand the delay and appreciate the concern for their wellbeing.