Try a Thai Massage For a Change
Posted on: April 24, 2017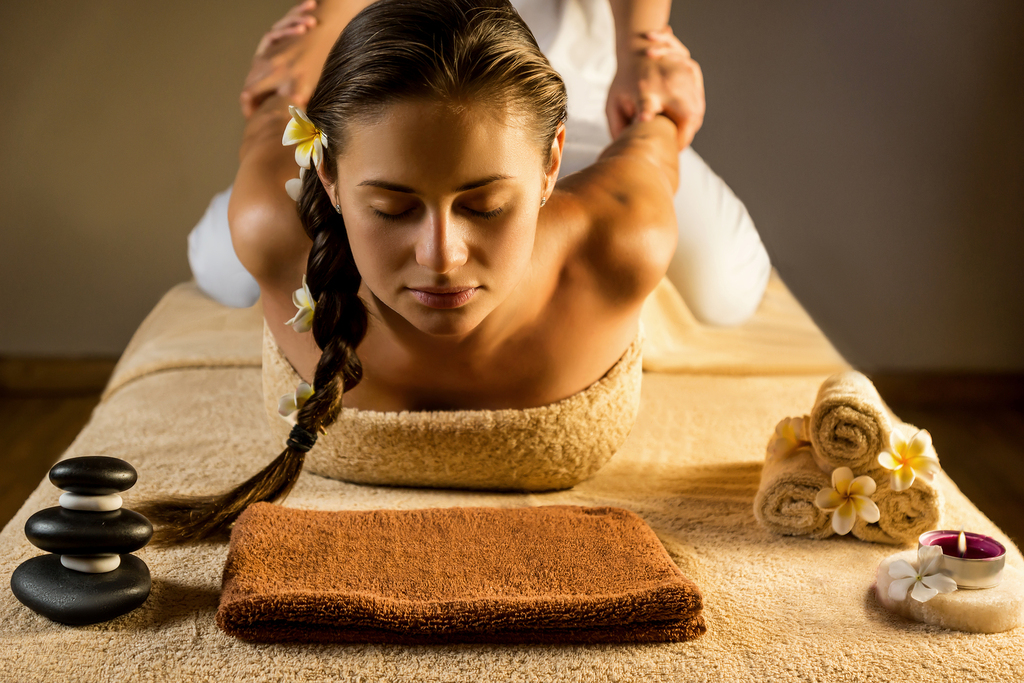 When you visit a spa, the business will offer different types of massage therapy, including Thai massage. This is one of the most frequently requested massage treatments because it has been used for many years worldwide. This form of massage combines several important elements that include:

• Assisted yoga postures – the therapist positions your body
• Ayurvedic principles – all aspects of your life affecting your well-being
• Acupuncture – using pressure along certain meridians on your body

During this type of massage therapy, you should wear loose clothing. Depending on the spa, you might recline on the floor for a treatment, or the therapist might have you recline on a massage table instead.

How a Therapist Will Invigorate Your Body

When a therapist uses traditional Thai massage methods, he will not use oils or lotions on your body, so there is no need to disrobe before covering your body with a specialized sheet. Rather than rubbing your skin to reach muscles and tendons during this massage therapy, a therapist uses these techniques:

• Rocking your body
• Stretching your limbs
• Pulling at your joints
• Compressing certain regions of your body

The therapist will adjust your body throughout this treatment, using his hands, feet, and legs.

This Day Spa Treatment Can Last Up To Two Hours

A Thai massage is designed for your entire body, and in many cases, the session can last up to two hours. There are different types of massage therapy techniques that the therapist can use, including:

• Cracking the knuckles in your fingers
• Pulling on your toes, fingers or ears
• Walking on your back

While many forms of massage therapy are designed for relaxation and relieving your stress, this variety of massage is designed for invigoration to increase your overall energy levels and well-being.