Tips to Make Your Eyes Stand Out
Posted on: October 19, 2018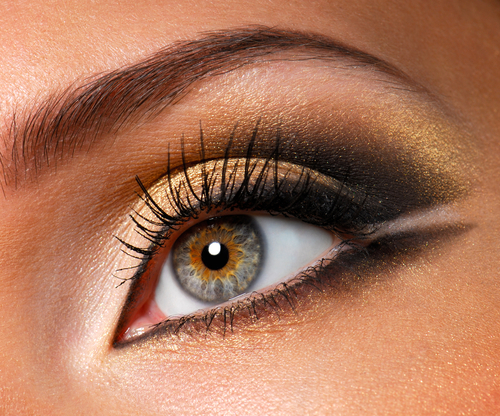 The secret to making your eyes pop with makeup is to choose the right colors for your own. By following this guide, you can choose the perfect color to draw out the best hues in your eyes and create a powerful look that accentuates your natural features.


The Best Eye Makeup for Every Eye Color


Brown Eyes


Thanks to their neutrality, brown eyes can work a variety of colors with ease. If your eyes are a dark, chocolate brown, then shimmering bronze or gold colors will work best to make them stand out. Silver or dark blue liner create a nicer contrast than simple black, but combining a shadow with green tones and a charcoal or gray eyeliner will really make your brown eyes pop.


Blue Eyes


Dark colors can appear too intense on blue eyes, so instead, stick to warm, soft shades like peach and gold. Anything with orange undertones will help make the blue in your eyes stand out more, and you can complete your look with a brown eyeliner.


Green Eyes


Varying shades of purple from amethyst to violet bring out the vibrancy of green eyes. Red is also a fantastic color on green eyes, but you don't have to go extreme to rock this color. Try a more demure variation of red such as deep bronze or rust.

If you have hazel eyes, either yellows, peaches or purples will help draw out the layers of brown and flecks of green in your irises.


Can't-Miss Eye Makeup Tips


Your eyelids aren't the only area to focus on when doing your eye makeup. Applying some highlighter to your focal points and properly styling your brows and lashes will make your eyes truly stand out.

You can ask any esthetician, day spa student or makeup specialist and they'll tell you the importance of tying together your look by unifying all of the areas of your face. Don't be afraid to experiment with some contrasting colors now and again, either. Some of the most memorable makeup looks come from breaking rules and experimenting with your palettes to create some truly unique styles.