Tips for the Massage Student to Overcome Shyness
Posted on: January 17, 2018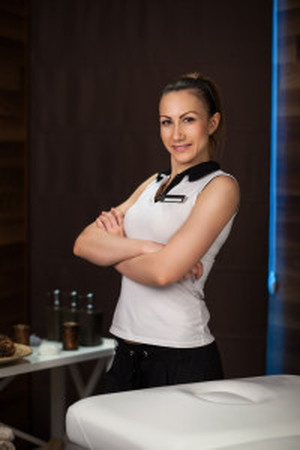 Develop Confidence While Learning How To Perform Massage Therapy
In order to become a professional massage therapist, you must overcome your shyness. A massage student works closely with clients who will often disrobe for treatments at a day spa. While a client will wear a long cotton sheet for modesty during massage therapy, it is possible for the sheet to slide from a client's body. Not only is this embarrassing for the clients in a day spa, but also, a new massage student isn't accustomed to dealing with these situations. If you are a shy individual, then it is essential to find ways to cope with the different situations that can occur during massage therapy and other treatments.


Study Your Human Anatomy Textbooks




While you are studying to become a massage therapist, you are responsible for learning about male and female anatomy. Your textbooks will have photographs or diagrams of the human body for you to study so that you can learn about the body's different bones, muscles, and tendons. By studying these images, you will become more accustomed to viewing the human body so that you won't feel as embarrassed while working in a spa.


Tips For Avoiding Embarrassment




Overcoming your shyness while working at a day spa will help your clients to feel more comfortable. Here are some ways to become more successful in your role as a massage student:

• Use confident body language by standing straighter
• Look at a client's face while discussing treatments
• Practice bodywork and other spa treatments on your friends and relatives
• Explain massages and other treatments to your clients
• Observe knowledgeable therapists

After working for a few months in a spa, you will develop more confidence in your abilities as a professional massage therapist, leading to less embarrassment while working with clients.