Those Darn Hormones!
Posted on: November 6, 2016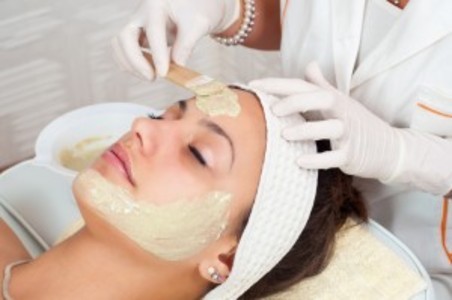 What You Need to Know About Hormones and Women's Facial Hair
While you are performing a daily skin care routine, you may notice more facial hair. Changes in women's hormones can cause excess body or facial hair, and it can cause embarrassment. Some women's facial hair will grow on the upper lip, between the eyebrows or along the jawline. For most women, the changes in hair growth will occur during pregnancy or after menopause.
Women's Hormones Change During Menopause
Increased hair growth is caused by menopausal changes from a lack of estrogen as women get older or due to the removal of the ovaries. In addition to increased hair growth on the face, some women grow more hair on their legs, arms or chest. Fortunately, it is possible to find skin care products such as depilatory creams that are formulated to remove women's facial hair safely.
Spas Offer Professional Skin Care Treatments
For many women, performing a frequent hair removal skin care routine requires a lot of time, and they may also have an allergic reaction to the chemicals in depilatory skin care products. Instead of coping with excess women's facial hair, you can visit a spa that offers professional skin care treatments that are designed to remove hair without harsh chemicals.
How to Cope With Changing Hormones and Women's Facial Hair
The methods an aesthetician uses for excess hair removal does not have any adverse effects on hormonal levels, but it does reduce the rate of hair growth in order to eliminate embarrassment. Some of the skin care treatments that an aesthetician can provide include: • Hot waxing – with gentle hypoallergenic skin care products • Electrolysis – uses a combination of heat and electricity • Sugaring – uses a mixture of natural products • Laser removal – requires multiple treatments • Threading – for removal of facial hair