Sun Protective Clothing With Style
Posted on: July 12, 2016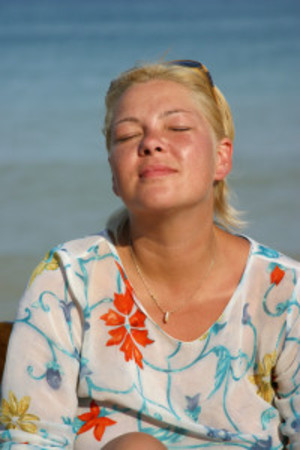 It's not surprising why people search for skin care clothing with a good sun protection factor. Skin cancer is the most common form of cancer in the United States. This concerns many people, along with premature aging caused by years of sun exposure.
Skin care products like sunscreen work when they're used correctly. Unfortunately, many people don't use enough and don't re-apply it like they should. This has prompted some clothing manufacturers to add sun protective clothing to the variety of skin care products. Sun protective clothing may help lower incidences of skin cancer and sun damage.
What is UPF?
UPF is an acronym for Ultraviolet Protection Factor. Like SPF ratings found on sunscreens, it indicates what sun protective benefits you can expect from clothing. Clothing with a UPF rating of 50+ is most effective in blocking harmful UV rays.
If clothing has a UPF rating of 50+, that means that only 1/50th of the sun's rays can get through to the skin. In other words, 98 percent of UV rays are effectively blocked. This makes being outdoors easier and more pleasant for people who are affected by UV rays and sunburns, especially fair-skinned people, children and people who work outdoors.
Types of Sun Protective Clothing Available
Today, you'll find many types of stylish sun protective clothing for skin care. UV ray blocking skin care clothing consists of tops in styles including zip-ups, pullovers, button front, stretch, swim tops and bottoms, cover-ups and tunics. Bottoms come in styles from cargo pants to tailored pants, active or stretch pants.
Children's clothes are available in many of these same styles and are recommended when children will be outdoors in the sun for long periods. Skin care is best when it's started at a young age, and it's never too young to start.