Sun Protection in Your Bodywash....What?
Posted on: July 24, 2015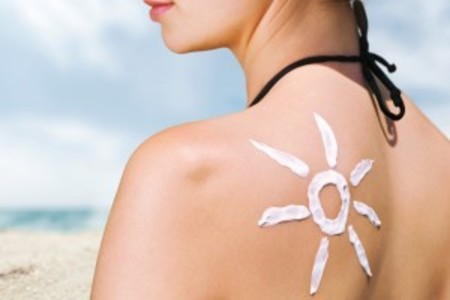 [caption id="attachment_2804" align="alignleft" width="300"] .[/caption]
Bodywash with sunscreen sounds like some kind of mysterious gimmick. I mean, you wash away bodywash in the shower...and all extra ingredients with it...right? Well, not exactly. Thanks to a little modern ingenuity, a few clever companies have developed a range of skin care products, which provides sun protection in the shower. Once you've lathered up and washed away the suds, a film of moisturizing agents and sunscreen are left behind to provide a helpful measure of protection during the day. It is important to note that despite the benefits of these skin care products, additional sunscreen may be required. If you're feeling adventurous, here are four bodywashes with sunscreen currently on the market.
Kabana Body Wash +UV
Kabana Skin Care is a Denver, Colorado based company that specializes in organic skin care products. Their body wash is a daily UV-protection boosting formula that also provides moisturization. Zinc-oxide infused jojoba oil provides the sun protection that stays on your skin during your bath. The website is clear that additional protection will be needed for extended periods of outdoor activity.
KlenSkin
KlenSkin's Shower-On Protection is a shampoo, face and body wash which contains SPF 30 sunscreen. Using their trademarked QuantaSphere Technology, its active ingredients shields the skin with non-greasy UVA/UVB protection. It is water resistant for up to 80 minutes.
Solise Sun Wash
Solise has developed a range of skin care products that contain SPF 15 protection. Their Sun Wash is a rich and gentle cleanser, with natural emollients and skin conditions. The non-greasy formula has a patent-pending blend of UVA/UVB protection that is also paraben-free.
By 142 Bodywash SPF 15
By 142 has several SPF skin care products. Their non-greasy formula uses tiny sunscreen particles, which cling to the skin.