Start 2020 With the Basics - Basic Facial and Manicure
Posted on: January 1, 2020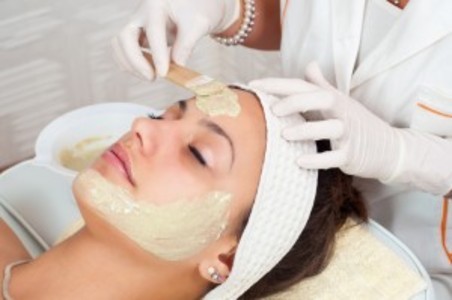 2020 and Pampering Yourself
If you want to kick off 2020 like a success, then you should zero in on all of the fundamentals. It can help to get a standard manicure. It can help to get a standard facial for your complexion as well. You should kick off the fresh year by concentrating on your own wellness. Setting up a regimen that involves monthly spa treatments can help you do so.


Since you're a hard-working spa student, it can help you greatly to test out getting massage therapy and other treatments on your own. Why is that? It's because doing so can give you first-hand experience to share with clients in the future. If you want to be able to tell your clients all about your favorite moisturizing and clarifying facials, then you need to know them well. If you want to be able to give clients tips that involve the most soothing massages out there, then you need to know them just as well.


Going to a day spa doesn't have to be a rare treat for anyone. Modern existence is extremely hectic and busy. That's why it's often vital to set aside the time to prioritize "self-care." You can care for yourself by getting massages from licensed massage therapists. You can care for yourself by making your nails look wonderful and fresh through manicures and pedicures.


Don't repeat the mistakes you made last year. If you want your year to be more relaxing and productive than ever, then you need to look after yourself. You need to protect yourself from burnout and lack of clarity. Pampering yourself through routine day spa visits can make a superb strategy for those who want to feel amazing and energetic all 2020 long. It can help you stay feeling terrific and vibrant beyond 2020 as well.