Snacking Can Be Good for You
Posted on: December 13, 2017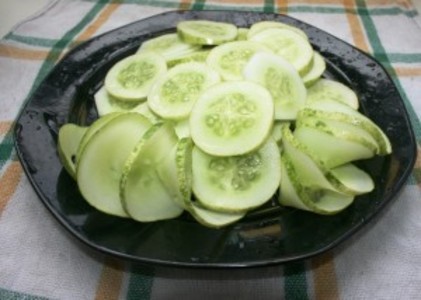 Using the right skin care products is not the only thing that you have to do in order to keep your skin healthy. In fact, a good skin care routine will be in vain if you are not eating healthy. Eating well is one of the keys to healthy living. There are a number of foods that can help you with your skin hydration.


Spinach
Because spinach is made up of 92 percent water, it is great for natural skin hydration and rejuvenation. Spinach is also loaded with antioxidants that can reduce wrinkles and inflammation. Additionally, spinach helps flush out toxins and give you a clear, glowing complexion.


Celery
Celery is also great for natural skin hydration because it is made up of 95 percent water. It is also a great source of selenium, potassium, magnesium and phosphorous. This can help keep your skin elastic.


Cucumbers
Cucumbers are another food that can help with skin hydration. They are made up of 95 percent water. Cucumbers are also high in potassium and vitamin C. Vitamin C is essential for skin health because it has anti-inflammatory and antioxidant properties. Vitamin C is also found in many skin care products.

Additionally, many people use cucumbers as a part of their skincare routine. Applying cucumbers to the eyes can reduce the bags around the eyes. Applying cucumbers to the skin may also reduce cellulite.


Strawberries
Strawberries are loaded with antioxidants that nourish your skin and bring out its natural radiance. You only have to eat a handful of strawberries to reap the benefits of it. Not only can strawberries be included in a healthy living diet, but you also use them to make a mask. You can mash the strawberries up and mix them with yogurt and honey. Leave the mask on for 15 minutes.