Pros and Cons of a Career in Massage Therapy
Posted on: June 14, 2017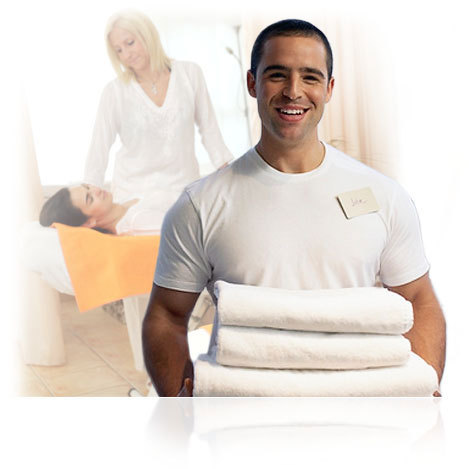 Those who enjoy helping other people feel better and care about overall wellness may want to consider an exciting career path in massage therapy. The field offers an array of opportunities with the ability to work in doctors' offices, corporate settings providing massage to employees, cruise ships, fitness centers and gyms, salons, and day spas. Before deciding on any career path, it is important to carefully consider the pros and cons associated with it.


Pros:
Becoming a massage therapist may offer you the flexibility to work the hours that you choose. You may work as an independent contractor and rent a room in an office or day spa. This can offer you a lot of flexibility to work around children's school schedules and holidays. You may also wish to practice your art as a part time or side job in addition to another full-time job.

You will be part of a rewarding profession where you can help others manage their stress levels. Human touch can be a great healer. The art of massage is not only something that helps to alleviate physical aches and pains, but there is an emotional and mental wellness component that is powerful and healing.

If you work in a day spa, gym, or doctor's office, there may be perks that come along with the position. A day spa may offer you discounts or free services on skin and hair care services. You may receive discounts or free membership if you work for a gym.

Massage therapy school is a fraction of the cost of a four-year university degree. You may be able to get a scholarship through massage therapy franchises to attend massage therapy school if you agree to work for them upon completing your training, which will effectively cut the cost of your tuition in half or more. Additionally, training doesn't take long and you can create a rewarding career for yourself in a short amount of time.


Cons:
There are also a few cons that must be carefully considered before embarking on a career as a massage therapist. First, the job requires good manual dexterity. You must be on your feet all day. Massaging others all day can take a toll on the body, as it can be physically taxing work. The end of a long workday can mean that you are in pain yourself. It's important to wear good shoes with arch support in this profession since you will be on your feet all day.

When it comes to compensation, your income most likely will not be steady starting out as you build your list of clients. This is a profession which may require you to promote yourself to potential clients in order to gain a steady flow of clients. You may be slow in the beginning, which can mean a lot of idle time during the work day. You may not be able to depend on your income for a while when getting your feet off the ground in the career, but once you do, the sky is the limit.