Pregnant Bellies Get Facials too
Posted on: July 24, 2016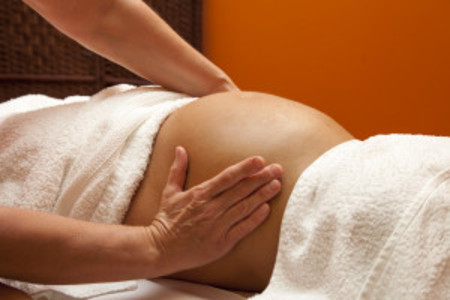 More women are looking into luxury services that they can enjoy while they are pregnant. These services include new types of facials that can combat skin conditions such as acne that can worsen during pregnancy. Some of the most interesting types of facials today are known as pregnant belly facials. Spas now offer skin care for pregnant women, and there are several skin care products on the market that have been developed for the effects of pregnancy on skin. The best skin care professionals develop personalized treatments based on skin types.
Pregnant belly facials actually don't focus on the face. These facials are meant to keep skin supple to minimize stretch marks, which are reddish or purple tears in the skin that occur when the body grows faster than skin can properly stretch. These scars fade to a silver color, but they do not go away. Stretch marks can develop on all skin types, and they are one of the most lasting effects of pregnancy on skin. Dryness and itchy skin are short-term annoyances that can be eased with belly facials.
During a professional belly facial, a skin care expert will apply a series of quality skin care products to your baby bump to clean, exfoliate, tone, and hydrate your skin. Your spa room will most likely have a calming atmosphere, so you will have time to yourself. It's always good to relax as much as possible before your little one arrives! The entire process is between 30 minutes and an hour long, and many spas will give you the option of purchasing products for home use. The technician can discuss spa treatment packages and the benefits they offer you.