Pregnancy and Massage
Posted on: July 10, 2016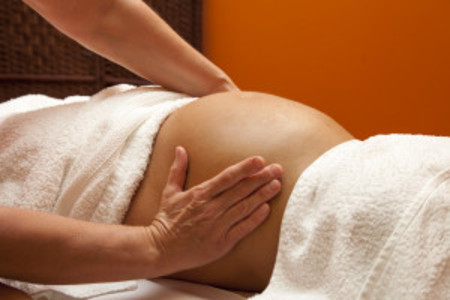 The benefits of pregnancy massage are great for both the mother to be. A pregnancy massage can alleviate some of the everyday symptoms experienced during the process. Many women experience aches and pains during her pregnancy, often causing intense discomfort. Not only does a good pregnancy massage help with physical discomfort, it can also be a great health benefit as well. Massage therapy by a reputable licensed massage therapist can be great for pregnant women when used right.
Good for Your Health
Getting a good massage can address some of the physical discomforts experienced during pregnancy. This includes pain such as headaches, backaches, cramps and swelling. Massage assists with circulation in the blood and lymph nodes. Having improved circulation is good for lowering blood pressure while increasing mobility in the body. This is especially important for pregnant women, who may often feel limited.
Safety First
Massage therapy is generally considered safe for pregnant women. It is strongly advised to visit massage therapists who have experience with prenatal care. Certain massage techniques are not recommended for pregnant women. This includes massage in the pelvic and lower back areas as well as deep tissue massages. Both can actually increase the pain despite the short term relief. The Swedish massage technique is the safest technique for clients experiencing pregnancy. When in doubt consult a physician. Physicians can often recommend massage therapists that work with pregnant clients. Women in their first trimester of pregnancy are often turned down due to the risk of miscarriage. However, that risk is relatively low.
Consider Massage Therapy
The benefits of pregnancy massage can ease the pain and discomfort experienced during pregnancy while boosting the mother's health. Make sure to visit a licensed massage therapist who has the experience necessary. This ensures a positive, stress-free experience.