Please Stop Bugging Me
Posted on: August 25, 2017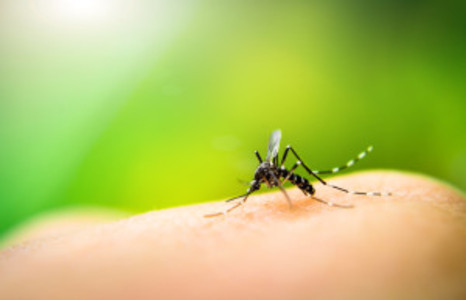 It's been a beautiful summer day with all your favorite people. Now it's time to light the bonfire just as the sun begins to set.


You Hear That Buzz


You know what that means. Summer heat, summer humidity, and party crashers. Prepare for the swarm.

It's time to break out the insect repellent. This is not a comforting thought to
someone who is serious about not adding complications to their easy skin care routine.



The Effect on Your Skin


You may worry how your skin could react to insect repellents.DEET(SA) is the most effective insect repellent but is not recommended for prolonged use. Many have had reactions to the product.


Natural Options


The urge to load up on repellent does not have to work against your choice to use a natural skin care product. There are natural insect repellent products you could try. You can purchase ready made products or try your hand at DIY. A quick search will bring you to products you won't mind adding to your current skin care regimen.


Application Tips


It is recommended to use your sunscreen and your regular skin care products before any bug repellent.

If you're using the insect repellent products on your face, apply them over the skin care products you use normally. Apply a small amount of the bug repellent to your hands first. Then rub the product on your face, avoiding your eyes.

There is no need to complicate your easy skin care routine. If you would rather not apply products to your skin, a Geraniol candle works well. Working five times better than citronella, this could be one of the easiest of the insect repellent products.