Our Students Help You Explore Your Favorite Massage
Posted on: December 19, 2018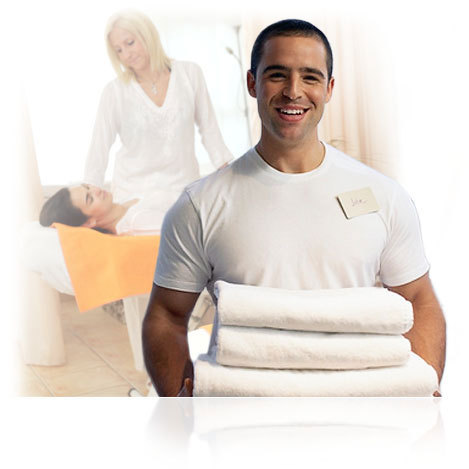 Discuss Your Health with the Massage Student
When you visit a spa for massage treatments, you may not know a lot about bodywork, but a massage student or a licensed massage therapist can give you advice. When you have an ailment such as arthritis or an injury from playing sports, you should discuss your condition with the licensed massage therapist so that she can provide the healing touch that will help you to feel better.


Enjoy the Healing Touch at a Spa
There are several types of massage therapy available, and each variety has particular benefits. Here are some of the bodywork specialties that you can enjoy at a spa:

• Swedish – five types of massaging techniques
• Thai – helps to relieve overall body discomfort
• Lymphatic – stimulating the lymph glands
• Trigger point – firm pressure to overcome a headache
• Shiatsu – uses palm and finger pressure
• Reflexology – performed on different zones of your feet
• Pregnancy – designed for relieving back pain
• Burmese – full-body kneading massage therapy
• Hot stone massage – designed for relaxation

In addition to enjoying different types of massage therapy for your mental or physical problems, you can also rest your mind and body with the applications of aromatic lotions. While having massage treatments, the massage student can burn candles that contain fragrant essential oils.


You Can Recline On a Table or Sit in a Special Chair
There are massage treatments that are localized with therapy on your neck, back, and shoulders, or you may prefer a full-body service. For full-body massage therapy, you will disrobe privately so that you can recline on a padded table, and you will cover your body with a cotton sheet. To have localized therapy, you will sit on a special chair so that you can lean forward while the licensed massage therapist works on your back or neck.
---