Massage Therapist Made The List!
Posted on: February 27, 2017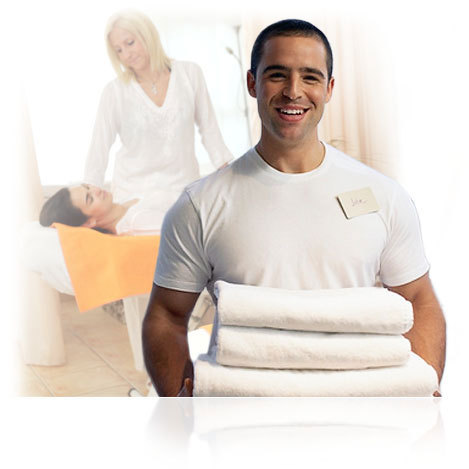 If you are considering returning to school, then learn more about being a professional massage therapist so that you can also offer relaxation and meditation services to clients. The massage therapy occupation consistently ranks in the top 100 most desired jobs for several important reasons.


1: More Individuals Want Daily Relaxation Opportunities

Today, more individuals are suffering from daily stresses at home or work, and rather than traveling to an exotic location for a massage, they want to visit a local day spa for a few hours. This is leading to more job opportunities for certified therapists because business managers are opening additional day spas and beauty salons to serve the eager clients who want massage therapy.


2: Clients Request Massage Therapy At Home or Work

When someone is too busy to travel to a nearby day spa, she is willing to pay for a therapeutic massage at her office or home. This means that an independent massage therapist can provide personalized services to clients, making it possible to earn more money.


3: A Therapist Can Provide Additional Services to Clients

In addition to providing a variety of massage treatments to clients at a day spa or other location, a highly trained therapist can offer other services such as assistance with meditation. While a client is undergoing a therapeutic treatment on his back, legs or shoulders, he can also request aromatherapy that includes scented candles and fragrant essential oils.


4: The Massage Therapy Occupation Sets High Standards for Its Practitioners

In the past, massage therapy was not considered a professional career, but today, that has changed drastically. Most geographic regions have certain educational standards for anyone working as a massage therapist. Students are required to attend approved schools along with completing practical training in a beauty salon or day spa.