Massage Therapist Full-Time or Part-Time Career
Posted on: March 15, 2017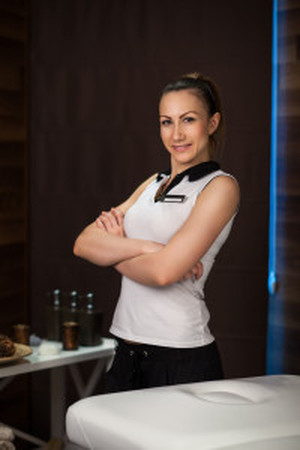 Relieve Your Client's Responses to Stress
One of the best reasons to visit a spa is to have a massage that relieves your stress response. In our fast-paced world, you are probably under constant stress that leads to having too much adrenaline inside your body. Excess adrenaline leads to having muscle tension, but a therapist can release your stress with soothing neck, shoulder and back treatments.


Use Your Job to Help Clients
When you are a massage therapist who wants to work 40 hours a week or only a few hours a week, it is essential to understand how to perform stress-relieving massage therapy. An important part of your massage career is learning a variety of ways to reduce your clients' stress responses. Some of the best ways to help relieve your client's stress responses include these treatments:

• Swedish massages – bodywork on the legs and back
• Reflexology – pressure applied to a client's feet
• Craniosacral therapy – bodywork on the sacrum and skull
• Hot stone treatments – placed on the back or abdomen
• Shiatsu massages – stretching the joints of the body
• Thai massages – bodywork using gentle motions

You can also use aromatherapy such as essential oils and scented candles to eliminate a client's stress.


Your Massage Career Includes Reducing a Client's Stress Responses
Massage therapy that is designed to reduce your client's stress will eliminate their fight-and-flight response. The result for your client is having less adrenaline that has detrimental health effects such as a rapid heart rate or high blood pressure. A stressed client will want to schedule their massage therapy at a high-quality spa so that they can avoid having serious medical issues. An important part of your massage career is making sure that your clients don't suffer from the long-term ramifications of stress.