Making It As a Male Massage Therapist
Posted on: October 30, 2016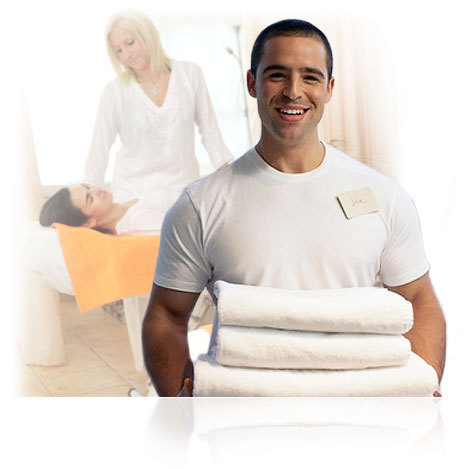 The day spa industry needs to have more male massage therapists, but there are people who will think that this is an unusual career for a man. While you might have to overcome some stereotypes about working as a therapist, there are also many benefits.
Benefit 1: More Men Are Entering This Career
If you think that you will be the only male massage student in a classroom studying this career, then you are wrong because more men want to work in a day spa. Some men and women also want to have massage therapy from a male rather than a female.
Benefit 2: You Might Have Stronger Hands Than a Female
You can probably specialize in doing deep-tissue treatments because you have stronger hands and shoulders. With your intense strength, you can also offer longer massages that require more endurance.
Benefit 3: You Can Perform a Treatment In Certain Environments
There are places that a male therapist can enter that will exclude women. If a man wants to have a sports massage before or during a game, then this procedure may require admittance to a male locker room where a woman is not permitted.
Benefit 4: A Wife Might Prefer a Male Massage Student for Her Husband
If a woman is selecting a therapist, then she might prefer a male to touch her husband. Some wives don't like to think about a female therapist performing a massage on a spouse.
Benefit 5: Easy Access to a Job In the Industry
When a male therapist applies for a job at a day spa, they are likely to get hired because only about 20 percent of therapists are men. When a client calls to request a male practitioner for massage therapy, a spa manager wants to make the customer happy.