Licensed Massage Therapist - A Great Career for Males
Posted on: October 31, 2018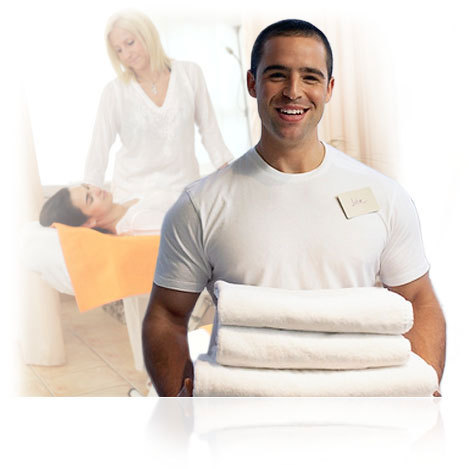 Day Spas Want to Hire Male Therapists to Perform Massage Therapy
If you are a man who is seeking a new career option, then consider becoming a licensed massage therapist. In addition to working at a day spa or destination resort, you can find work at male competition events such as gymnastics or weightlifting. Many men and some women prefer having a male to provide their spa treatments.


It Is Possible to Travel to Exotic Locations
As a licensed massage therapist, you can work as many hours as you choose, including independently by offering your services at a client's home or in workplaces that want to provide massage therapy for hardworking employees. If you want to begin working in this lucrative field, then you should visit several schools before registering as a massage student. The benefits from working as a massage therapist include finding a job in a faraway location such as Hawaii. In addition, cruise ship companies hire massage therapists, and you may receive a paycheck along with traveling for free for several days or weeks.


You can also Teach Clients More about Meditation for Relaxation
When you want to attend school to learn about providing massages, you should also plan on learning other skills, including:

• Meditating – you can teach your clients about meditation in your own spa
• Communication – understanding how to communicate with your clients
• Technology – keeping track of appointments and finances with computer software
• Aromatherapy – using essential oils during a variety of spa treatments
• Anatomy – understanding the human body to help your clients feel better
• Sanitation – learning how to sanitize day spa equipment properly
• Lifting techniques – understanding how to lift and move body parts safely

While the majority of massage students in a professional school are female, this is changing as more men are looking for a flexible career path.
---