Let's Celebrate and Honor Our Senior Citizens!
Posted on: August 10, 2015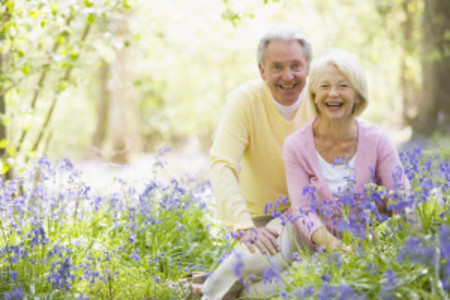 Senior Citizen Day is approaching quickly (August 21st), and you should not only spend time with your loved one, but you should do something nice for them, such as treating them to some type of spa services. There are many benefits of massage therapy for the elderly, so this would be the perfect opportunity to do something nice, and something to help keep your loved one healthy and full of life.
On Saturday, August 21st, many people from around the world will celebrate their family members, clients, neighbors, and friends on what is known as National Senior Citizen Day. This day was originally celebrated on the 14th of August, due to the fact that it was the day that former US President Franklin Roosevelt signed the Social Security Act in 1935; however, when former US President Ronald Regan declared Senior Citizen's Day on August 21st (during his presidency), this became the traditional date for many people. Even though this is not observed as a public holiday, it is a day that seniors are celebrated by their loved ones each year.
You have the opportunity to celebrate your loved one on Senior Citizen's Day by doing something that they can enjoy, such as sponsoring their spa services. This is the day that everyone honors the seniors who have made an impact on their communities, and it was also established to bring forth awareness to health, social, and economic issues that affect senior citizens. Being active is one of the many things that senior citizens are encouraged to be, and regular massage therapy not only promotes the harmonious union of the body and mind, but it allows seniors to remain active and get the most out of their lives.
Do not let Senior Citizen Day go unnoticed within your family or community; celebrate those seniors that have been a special part of your life and the community. Remember that massage therapy for the elderly is not only a great gift idea; but it is a gift that keeps your loved ones is good health and spirits!