Laser Hair Removal
Posted on: July 31, 2016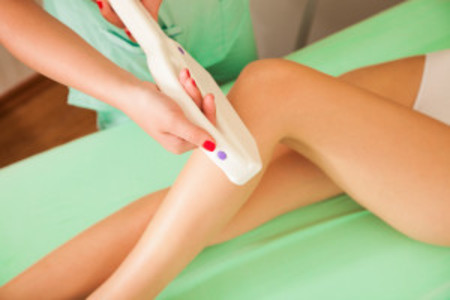 Reduce Your Unwanted Hair
The aestheticians working at a day spa can remove the excess hair from your face or body with laser hair removal. The benefits of laser hair removal include keeping the hair from growing back as quickly along with avoiding having harsh depilatories applied to your sensitive skin tissue.
Four Types of Laser Hair Removal
At a day spa, there are several types of laser hair removal available, and your aesthetician can provide advice concerning the best one for your skin.
One: Ruby Laser
This hair removal method uses a laser that contains a synthetic ruby to create a red light, making it easy for an aesthetician to see where they are directing the beam of energy.
Two: YAG Laser
If you have dark skin coloration, then request hair removal with a YAG laser that is able to penetrate your melanin.
Three: Diode Laser
When you want to have hair removed from a larger area of the body such as your legs or arms, request a diode laser technique because it offers fast repetition rates.
Four: Pulsed Light
If you have excess dark hair on your face or body, then a pulsed light laser technique is a perfect choice. The melanin in black hair will absorb the light from the laser, helping to destroy the follicles in order to inhibit new growth.
The Process of Hair Removal with a Laser
The benefits of laser hair removal include saving time each day because you do not need to shave, and you will not experience razor burn symptoms such as bumps and redness. The process of laser hair removal is easy at a day spa because you sit on a comfortable chair or recline on a sturdy table while the aesthetician uses a laser to eliminate your excess hair.