Keeping Your Spa Germ Free This Flu Season
Posted on: October 16, 2019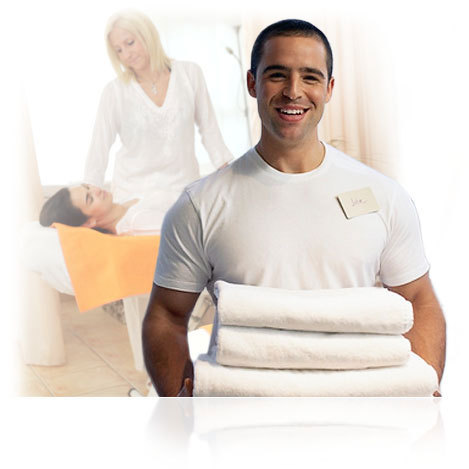 Avoid Developing Influenza


Influenza is a highly contagious condition that affects numerous individuals each year, leading to fever, muscle pain and nausea that can last for several days or weeks. In some cases, an individual can have severe complications from the flu, leading to pneumonia or bronchitis. Fortunately, it is possible to receive a yearly immunization for influenza at some drugstores or medical facilities.


Wash Hands Frequently


Anyone can develop influenza, including spa students who are constantly touching customers and a spa's equipment. During massage therapy, there is skin-to-skin contact with clients that can lead to an infection from germs. Washing your hands frequently throughout the day is one of the best ways to avoid an illness from the flu, but it is also vital to sterilize tools and other items in the spa.


Eliminating Dangerous Pathogens


In addition to washing the sheets that are used on the padded massage tables, you must sanitize the legs and other parts of the table. You must also clean a massage chair frequently, especially the area where clients rest their foreheads and chins while leaning forward. Eliminating the germs from countertops, faucet handles and doorknobs will protect other spa students along with a spa's clients.


Sanitize All Surfaces


Clients who are waiting in the reception area for massage therapy will also touch numerous items, including a payment kiosk, chair handles, and magazines. Washing all of the surfaces with a safe cleaner that destroys germs is essential, but you can also spray air fresheners that will eliminate viruses and bacteria. Don't forget to maintain the cleanliness of the spa's bathrooms by sanitizing the fixtures several times each day. In addition, change the filters in a spa's heating or cooling equipment, and also, consider the installation of an air purification system.