Just the Basics Please. Let's Makeup!
Posted on: March 1, 2017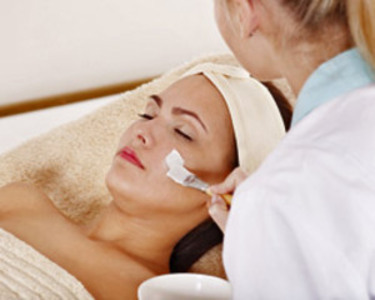 Whether you wear makeup every day or keep it only for special occasions, you may sometimes wonder if you have made the best choice of products for your skin. A change in climate, a change in your skin care routine or just the inevitability of aging can alter the way your makeup performs.

When you are looking for professional advice on skin care and basic makeup tips, an esthetician should be your first stop. Estheticians are trained to analyze the surface qualities of your face and identify issues such as dryness, fine lines, and excess oil.

Knowing your skin characteristics will enable you to choose the right cleanser. Skin cleansers that are too harsh can leave your face dry and flaky while those that are too rich can cause shine and clogged pores. The right skin cleansers leave a smooth surface that is ready for the next step.

Your esthetician may recommend a specific skin care product to use after the cleanser. Moisturizers are important for both oily and dry skin, and sunscreen is vital. You may even learn some basic makeup tips that help you try new techniques. Products like color balancers and concealers can make a striking difference if they are used in the right way in the right places.

After you have learned to properly apply your makeup, you will need the right skin care product to take the makeup off. Your esthetician expert can teach you about the different products to remove foundation and eye makeup. If you are prone to dry skin, this removal process can leave your skin feeling stripped and tight. A dry skin facial can help restore a smooth, hydrated surface.

From a dry skin facial to makeup tips, you can depend on an esthetician for expert care. These skilled professionals can make sure that you always put your best face forward.