Integrating Massage Therapists into Treatment Plans
Posted on: June 2, 2016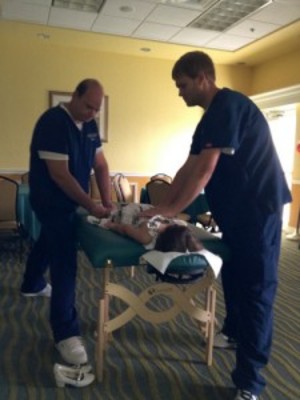 Gone are the days when getting a massage was viewed simply as a luxury. An increasing number of doctors and patients are realizing the incredible medical benefits associated with massage therapy, and they have begun integrating massage therapists into medical treatment plans. The results can be amazing.
Using Massage to Relieve Pain
A qualified massage therapist can help with pain levels for patients suffering from various conditions, including whiplash and scoliosis. A 2015 survey by the American Hospital Association found that more than 70 percent of hospitals use massage for pain relief. Headaches, back pain, and the muscle soreness associated with pregnancy can often virtually disappear with regular massages.
Massage as an Alternative Medicine
Not only can a massage therapist alleviate pain, massage therapy can actually help treat and manage a wide variety of conditions. Massage therapy works wonders for patients suffering from diabetes, arthritis, hypertension, and heart disease. In fact, it can actually help prevent many chronic diseases. Massage actually boosts the immune system, which results in a better quality of life.
How Massage Affects the Body
A massage can vastly improve circulation and release nerve compression, allowing for easier oxygen delivery to the muscles. Certain clinical massages can also aid in healing muscle and ligament tears. The relaxation response produced by massage can lower heart rate and blood pressure, which is why sufferers of heart disease often benefit from integrating massage therapists into medical treatment plans.
These days, doctors are discovering the massive effects that stress can have on a patient's health. A massage can drastically reduce stress and anxiety, and even combat anger and depression. The physical and emotional benefits of massage as a medical treatment are impossible for medical professionals to deny.