How To Treat Body Acne
Posted on: October 15, 2018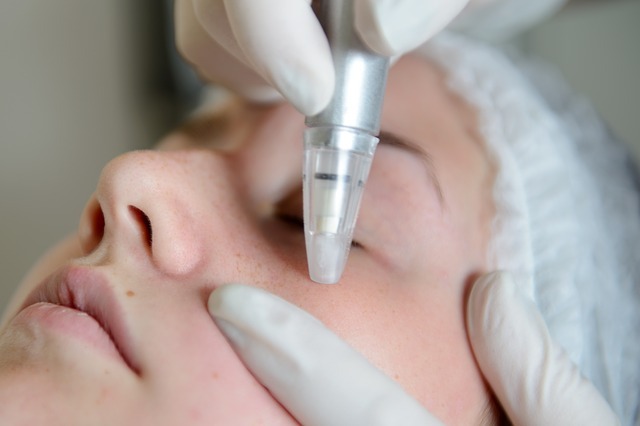 Body acne is a problem that many people have to deal with. Treating body acne can be a challenge. Even if you have a good daily skin care routine you may still have to deal with body acne. Fortunately, you can see an esthetician if you are dealing with acne. There are a number of spa treatments that can be used to get rid of body acne.


Facial Treatments
Facials are one of the most popular day spa treatments. An esthetician or day spa student will deeply cleanse your skin, exfoliate, steam and massage your face. These treatments are designed to clear out your pores and get rid of the dead skin.


Extractions
Extraction is a process that involves clearing out your pores. This will remove blockages. If your pores are blocked, then you will be more prone to developing acne. Not only will this treat acne, but it will also prevent the pimples from coming back.


Microdermabrasion
Microdermabrasion is a treatment that involves using sand crystals to exfoliate the skin. Not only can it treat acne, but it can also treat and prevent acne scars. Furthermore, microdermabrasion can give you a smoother complexion.


Teach Proper Skin Care Routine
Although there are a variety of treatments that can clear out your skin, you will have to take care of your skin at home in order to maintain the results. Your esthetician can teach you basic skin cleansing steps. Cleansing your skin is one of the best things that you can do in order to keep it looking great.

Your skincare specialist can also recommend the appropriate products. Many people have skin problems because they are using products that are not right for their skin.