How to Reduce Spa Employee Turnover
Posted on: May 3, 2019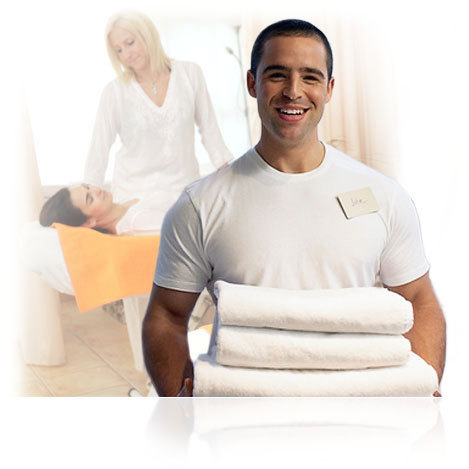 Two Steps to Maintain A Healthy and Happy Staff
Ask any business owner and they'll agree: maintaining employees over the years that stay productive in the workplace is like finding a needle in a haystack. Even more frustrating is seeing someone who you respect begin to falter on their efforts and become someone you have to let go. Combine with this the fact that 51% of employees are seeking new jobs and we have a recipe for disaster. Knowing this, how can we change these statistics in the short-term future?


Step 1: Show Appreciation

Smart leadership has a foundation that is built upon the respect and admiration for hard work, effective task management and the ability to please clients. For upper management and business owners, we need to become vocal when we see something that can benefit our business and drive us to the next level. Too often we sweep admirable actions and work ethic under the rug, and point out the obvious problems within our staff. Instead, become someone that praises others more than you critique their efforts.


Step 2: Advancement and Perks

According to new statistics, the average person changes jobs every 2.5 years and seeks refuge in another niche. Although this may come as a result of competitive salary or flexibility, it often comes as an indicator that employees feel they're working dead-end jobs.

As you know, clients can get a massage almost anywhere these days -- why do they visit your business? By providing your staff with generous benefits, a chance for advancement and the opportunity for continuing education options, you create a work environment that clients can feel. The key to maintain happy customers is, without a shadow of a doubt, keeping your employees happy. When this is achieved, a cohesive bond is formed with your clients and your business.