How Do I Get Certified In Microdermabrasion?
Posted on: September 5, 2018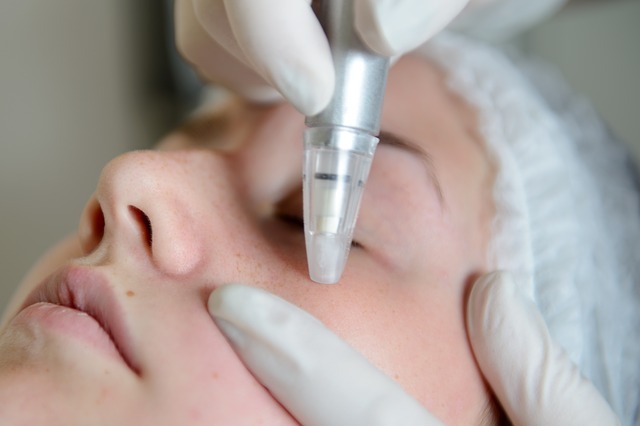 The microdermabrasion process involves using a handpiece to deposit crystals on the client's face. These crystals form an effect of polishing on the skin, which then eradicates fine lines, and gives the skin a fresh and brighter look. This procedure is available in cosmetic surgery offices, spas, and salons. Although it's not a medical procedure, one must obtain certification to perform it.


Esthetician Certification
The procedure can be performed by estheticians who work with customers to perform facials, apply makeup, and help with skin care concerns. They must first have a license to operate in their state. Every state has its license guidelines and requirements for estheticians. Dependent on the state, training varies between 300 and 1,500 hours. After the course, applicants undertake an examination for them to receive an esthetician license. Estheticians can include a spa skincare specialist.


Microdermabrasion Certification
After becoming a certified esthetician, a practitioner can begin the microdermabrasion certification. Every state has their requirements regarding this certification. Particular states like South Carolina require a doctor's presence during the process while some states lack any guidelines. But most of the states need one to complete a training program before carrying out the procedure on patients. After obtaining the certification, the esthetician can start practicing the process.


Getting Certified
Many community colleges and vocational schools provide classes for the procedure. Particular esthetician schools offer such a program that students can pursue while on track with the esthetician course like a spa skincare student or after graduation. Certification opportunities can also be found among traveling seminars that are sponsored by manufacturers of procedural equipment. Dependent on the program, some take up to 15 hours while prices vary widely. One can also get the course online at an affordable rate.


What to Consider
Online programs have procedural videos and students fail to get the hands-on experience received on a live session. Get a program that offers practice while continuing education courses. Online sessions also fail to provide job placement help. Programs that give placement after completion of the class tend to be pricier but beneficial, especially when they have a high placement success rate.