Got It Down!
Posted on: January 17, 2016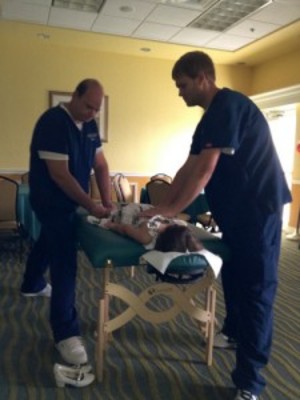 Learn New Trends
If you are a massage therapist providing manicure or pedicure services to your clients in a salon or spa, then continuing education is essential to upgrade your skills. Your clients want to have the trendiest services when visiting a spa or salon, and one of the best ways to know what is currently popular is by going back to school on a regular basis.
Maintain a License
Continuing education is frequently required in order to maintain your license in massage, and you are not permitted to work with clients until a license is renewed. Of course, you are also learning constantly about pedicure and manicure treatments while working directly with clients because the other employees in a spa or salon have new information to share.
Understand Service Advertising
When potential clients arrive at your spa or salon for a full-body or specialty massage, they may not know that it is also possible to receive a manicure and pedicure at the same time. In addition to learning new techniques concerning fingernail or toenail care while in school, you are also taught how to suggest additional services to your clients.
Assisting other Employees
As a massage therapist at a resort or salon, you will also work closely with other beauty care professionals, including manicurists and pedicurists. You are expected to understand the treatments that are provided by the other individuals that you are working with on a daily basis.
Offering More Services
Enrolling in continuing education courses is an important way to ensure your success as a massage therapist. Not only can you learn new information each day while providing services to your clients, but also, a cosmetology school's instructors are able to show you better ways to care for a client's nails with oil massage treatments.