Give Your Clients Fall Skin Care Secrets!
Posted on: September 10, 2018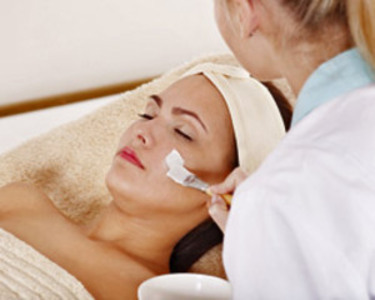 We all know the seasons' change, but did you know your skin does also?

Proper skin care can make a dramatic difference in how your complexion stands up to changing temperatures and climates.

An experienced esthetician will tell you that summertime can be one of the most damaging seasons with high heat, humidity and more hours in the sun. Your face and body need to prep for autumn.


Fall Skin Care Secrets:
1. Exfoliation Time. A fading tan is often the culprit behind an uneven skin tone and texture. Acne can also pop up because of clogged pores from slathering on bronzers or heavy-duty sunscreen.

An excellent way to exfoliate is with a chemical peel or microdermabrasion, and these methods are ideal for men's skin care, too.

Both will get rid of dry, dull, old skin cell buildup, smooth and clear the complexion and add a glow.

2. Product Switch-Up. The fall months will bring about cooler, drier weather, and only hydrating formulas can nourish thirsty skin.

It's time to make a product adjustment during your daily skincare routine. Look for cleansers that don't strip the complexion of its natural oils. Toners can be too harsh now. Bring back moisture in a creamy face/body cleanser, and put away those clay masks for next spring.

3. Nighttime Protection. Don't forget to moisturize your face, neck and delicate eye area with a rich cream before you go to sleep.


Women's skin care has been preaching this for decades:
Nighttime means the ultimate beauty rest and allows the skin to repair itself.

Maximum anti-aging benefits occur during your sleep, so retinol is a strong yet gentle product to stimulate new collagen and fight summer sun damage. Any brown spots or wrinkles could use the power of a retinol application during fall.
---