Give The Gift of Massage This Christmas
Posted on: December 15, 2017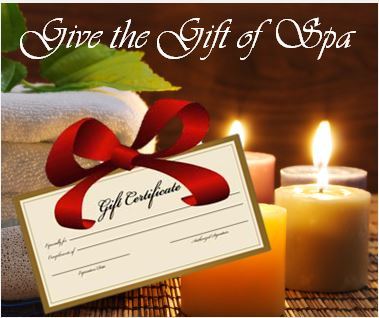 In your search for holiday perfection, you want to find the perfect gift for everyone on your list, but planning for the perfect gift can be stressful. Your gift giving comes from the heart. This could be your year to treat your family and friends to the gift of wellness.
The gift of wellness is easier to give than you may think. All it takes is a gift certificate from a reputable day spa to improve the health and well being of those you hold dear.
The perfect day spa treatments may be different for everyone. Some prefer manicures; some prefer facials. Your thoughtful gift of a day spa treatment should include a session providing the benefits of massage therapy. A skillfully trained massage therapist or massage student can relieve the stress and tension that promote illness.
The Benefits of Massage


A professional massage is known to relieve stress and anxiety. Stress is a cause of many common ailments. Your gift of massage therapy can promote health and wellness for nearly everyone on your Christmas list. These
benefits of massage are well-supported.


Releases muscle tension


Relieves muscle tightness and pain


Reduces Headaches


Eases digestive disorders


A Thoughtful Combination


For those on your shopping list with health issues, you may need to know that massage therapy is often recommended as a complementary treatment for the following health conditions:


Myofascial pain syndrome


Fibromyalgia


Sports injuries


Temporomandibular joint pain


Chronic migraines


Depression


Anxiety


Your gift of a spa treatment, with the gift of massage, will be sure to brighten your special someone's holiday. A professional massage promotes health and wellness and can complement many medical treatment plans.
Gift-giving should not be stressful. Take the gift-giving stress out of your holiday by giving a gift of stress relief, health and wellness provided by a day spa offering treatment with a trained massage therapist or massage student.