Easy Does It!
Posted on: September 18, 2016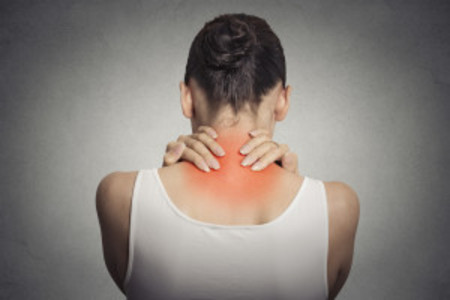 While massage therapy is used to treat a variety of bodily problems, neck pain is one of the more frequently cited issues. When a massage therapist attains knowledge regarding how to decrease the experience of chronic neck pain in a gentle, less invasive manner, she or he can greatly enhance the client's quality of life. Read this short outline to learn how you can gently alleviate the client's experience of neck pain:
A Gentler Way To Address Chronic Neck Pain
In many cases, the massage therapist will approach the issue of pain in the body by applying deep pressure to the affected area and surrounding regions. However, individuals who are experiencing substantive pain in the neck may find deep pressure discomforting. Luckily, there are several simple massage techniques you can use to alleviate the pain in a gentler manner. One strategy you may want to implement involves lightly massaging the affected area and slowly increasing pressure. This technique is effective because it allows the client's brain and body to become acclimated to the pressure, thereby decreasing the likelihood of a negative mental or physical reaction.
Another strategy massage therapists should keep in mind pertains to the brain. Specifically, convincing the client's brain to relax the muscles and decrease the volume of pain sensation is a wonderful way to alleviate discomfort in the neck. To accomplish this objective, the therapist can take the client's head and neck into the hands. Instead of applying pressure, simply focus on maintaining gentle contact between your hands and the client's body. This activity can induce relaxation and subsequently decrease the brain's experience and expression of pain.
Self-Help Movements For Neck Pain
There are several self-help movements for neck pain that a massage therapist can share with the client. One treatment modality the client may find effective is yoga. Specifically, the "downward facing dog at the wall" position can alleviate strain and tension in the neck.
Another wonderful strategy you can share with the client is staying hydrated. Retaining high levels of hydration throughout the day can prevent the degeneration of cervical discs, which can in turn reduce the experience of pain in the neck.
Summing It All Up
Massage therapy can be very helpful for individuals who are struggling with pain in the neck. Utilize some or all of the strategies outlined above to ensure that your client does not have to grapple with ongoing discomfort.