Celebrate The Fourth of July!
Posted on: June 29, 2018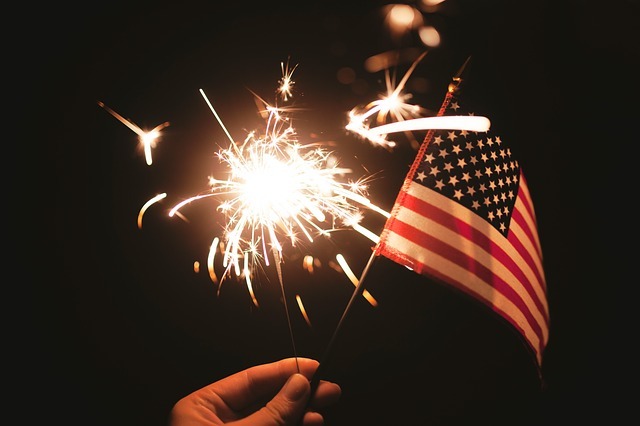 Relax this Fourth of July with a Spa Day
As the Fourth of July quickly approaches, you're probably up to your ears in summer stress. Although Summer should be the time to relax and lay back, it's usually a pretty busy time. Take a break, and do something for yourself for a change. This Fourth of July, it's time to treat yourself by visiting a day spa.

Spa treatments are a great way to get rid of stress and feel your best. By utilizing a massage student, you can get a great massage at an affordable price. Other spa treatments to help you relax include face masks, hair treatments, manicures, and pedicures. All of these things will help you feel good as new in no time at all.

Relax, breathe, enjoy yourself. Sit back and enjoy as our massage students relieve tension in your muscles. Stress can often manifest itself in your body. The muscles in your body, when under stress, tighten and shorten forming knots. These knots need to be massaged out or else they will continue to grow and harden, making them almost impossible to get rid of. You'll notice this through tense muscles and soreness in your back, head, neck, and shoulders. Having this tension rubbed out is a good, healthy way to mitigate your stress levels. Tell your massage student exactly what hurts and where, and they will be able to locate where your stress is manifesting. They may also be able to teach you stresses and at home massage techniques to prevent knots from building in the future.

Another thing to focus on is your nails. Having a great manicure can have you feeling more confident in no time. A manicure looks professional and put together. You use your hands for literally every day to day task, and when they look good, you'll feel better about yourself.

Aromatherapy is also a great way to treat yourself. The smells and aromas of a day spa just by themselves will have you far away from your problems and on cloud 9. Essential oils defused in a room and applied to different parts of your body can have a healing and calming effect on you. Day spas know what scents and oils you need to relax and to go back to feeling like yourself again.

Don't let the craziness of the Summer season get you down, relax and treat yourself at a day spa this Fourth of July. In no time at all, you'll be looking better, feeling better, and be ready to enjoy the rest of the warm months recharged and stress-free.