Benefits of Vitamin E for Your Skin
Posted on: May 18, 2018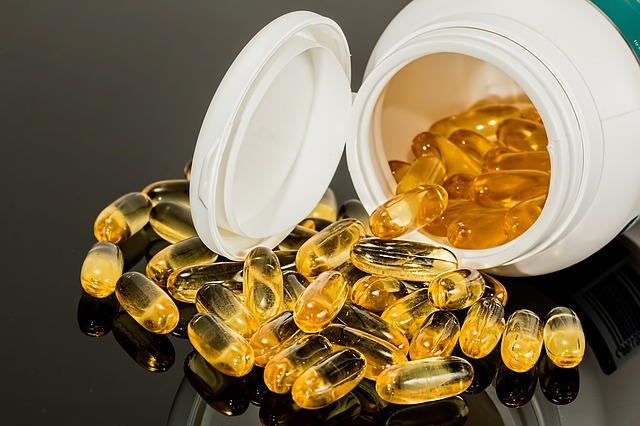 When it comes to antioxidants that are excellent for your skin, it is hard to beat the action of vitamin E. While some creams and oils do simple things to help your skin, vitamin E does a lot of different functions to improve your skin. The following are 10 ways vitamin E will make your skin look and feel its best.


Provides the Skin With Vital Nourishment
If you apply vitamin E to the surface of your skin, it will help to nourish your skin and give it that nice soft glow you have always desired. This occurs because vitamin E gets absorbed into the skin where it can go deep to improve the health and wellness of the cells of your skin.


Treating Stretch Marks
By applying vitamin E to stretch marks, this vitamin helps to cause the skin to tighten up and the stretch marks to shrink. Your stretch marks will become less noticeable to others, and you will be able to wear clothes without needing to cover up your stretch marks.


Gets Rid of Dark Circles
By gently rubbing vitamin E oil under your eyes, it can help to eliminate dark circles.


Lightens up Scar Tissue
When you apply vitamin E to your skin, this can cause scars to fade. The action of vitamin E causes the scar tissue to lighten up and become less noticeable.


Anti-aging
Vitamin E has long been known for its anti-aging properties. By applying vitamin E oil to the region around the eyes, you can help fine lines and wrinkles to fade away.


Eliminates Muscle Spasms
Vitamin E helps muscle spasms to cease from occurring. This can help to prevent wrinkles similar to how Botox works to stop the muscle action in facial wrinkles.


Sun Burns
The antioxidant activity of vitamin E can help to reduce the free radical damage of a sunburn caused by UV radiation.


Cleanser
Vitamin E can act as a cleansing agent to help remove dirt and grime from your skin.


General Moisturizer
Since vitamin E oil will float on water, it can be used to help lock moisture in the skin and works well on treating dry skin.


Chapped Lips
If your lips start to chap, the moisturizing power of vitamin E also works to help prevent dryness and cracking of the lips for exceptional skin care.