Becoming a Make-up Artist
Posted on: November 24, 2016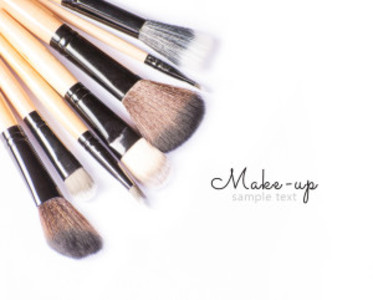 Flipping through magazines to admire the craft of make-up artists has practically transmuted into a hobby for you. Instead of simply gazing at other people's products, however, you can take hold of this skill and use it to create your own masterpieces.
Find a Niche
While you may want to pursue the field of makeup, taking the time to research it beyond a superficial level is a smart decision. For example, you may discover that your true interest lies in doing makeup for theatrical productions or for stars on the big screen. On the other hand, you may uncover a passion for helping craft beautiful wedding portraits. Determining a niche can allow you explore more specific lessons catered toward your craft.
Enroll in a Program
No matter how often you visit the day spa, turning into a make-up artist still requires that you gain some education of your own. Researching programs to become a make-up artist in the area is a wise decision. While you want to look into matters such as the cost and the proximity of the spot from your house, you also need to see if the school offers classes in areas that you're interested in pursuing, whether that includes spa treatments or facials.
Practice
Going to the day spa with your friends for some spa treatments and facials is an enticing way to spend the day, but you can start to put your own hand to work with these treatments. The next time that your relatives or friends are craving doses of beauty, ask if you can practice your new skills on them. Doing so allows you to see how your make-up art comes out on the faces of real people. Once you've decided that pursuing the field of make-up artistry is one that you'd like to try, follow standard protocol to make that dream into a reality.