Banish Dark Circles with Turmeric? Who Knew?
Posted on: March 29, 2019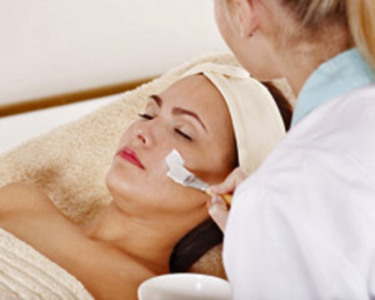 Turmeric, a plant treasured for the culinary properties of its root, is also valuable for ensuring you have bright and radiant skin. Its beneficial component is known as curcumin. Traditional practitioners of Ayurvedic medicine have known for generations that this plant is a balm for rheumatic pain and other types of inflammation. There's also some evidence that this ancient root might improve cardiac health and alleviate osteoarthritic pain. Get healthy, glowing skin with DIY curcumin skin care products.


Why Is Curcumin Good for Skin?
The anti-inflammatory properties of this plant make it a favorite ingredient in commercial skin treatment preparations. It can sooth skin red from acne flare-ups and help keep pores clear to prevent future pimples. A mask made with curcumin makes your skin brighter, lightening dark spots and leaving you with a healthy glow. It will restore a youthful appearance to tired skin.

If you have dark circles under your eyes, try this DIY recipe and enjoy reduced redness and clearer skin as well. Raw honey keeps skin looking moist and nourished, and its natural antimicrobial activity prevents acne and irritation. Cinnamon boasts natural antibacterial action, which also helps make this mask effective against red, inflamed skin. Use it at night and wake up to happy, refreshed skin.


Restorative Face Mask DIY Recipe
Ingredients:
1.5 tbsp. raw honey
.5 tsp. turmeric
.5 tsp. cinnamon

Instructions:
Mix the honey and spices in a small bowl until they're well blended. Gently warming the honey first can make this easier, but is not required. Next, apply the mix to your face and neck, paying special attention to the under-eye areas and any problem spots. Let it stay on your skin for up to 20 minutes before rinsing it off and patting your skin dry.