Back to Basics - Eyes
Posted on: September 6, 2017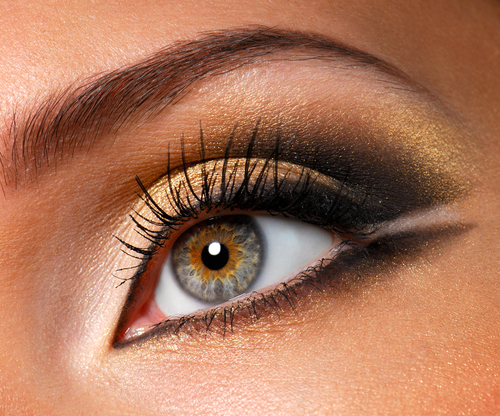 You should always give your eyes a little extra attention. Your choice of eye makeup is very important. The colors should highlight your natural beauty.


Daytime and Nighttime Eye Makeup

Avoid glitter and black in the daytime. A dark smokey eye is not suitable for an everyday look. Greys, browns, and plums are subtle tones for a daytime smokey eye. Dramatic makeup is more suitable for nighttime. To make your eyes appear larger, use a darker eyeliner on the top lash and a lighter eyeliner on the bottom lash. Sparkles can make your eyes look brighter. Mascara can give your lashes more volume. Use two coats of mascara.


Eye Shadow for Every Eye Color

Your eyeshadow should highlight your beauty. Purples, pinks, and greens look great with brown eyes. Pinks and oranges look great with blue eyes. Dark reds, purples, and blues look great with green eyes. Gold looks great with hazel eyes.


Eye Care Skin Regimen

Cleanse the delicate skin of your eye with care. Consider using a nourishing formula that washes away impurities. Some alcohol-based cleansers remove the natural moisture from the area. Fine lines appear when the skin is too dry. When your skin is clean, put cool green tea bags over your eyes. Green tea bags have antioxidants that can remove puffiness. Massage in a moisturizer and eye cream.

If you need a makeover for a special event, you should visit a day spa. You can receive personalized makeup services. When you visit a day spa, you can expect a few hours of relaxation. Your esthetician will use the highest quality skin products. Your facial specialist knows what colors look best on anyone's skin tone. Your esthetician can offer you a full range of facial services. A facial specialist can safely treat any skin tone.