A Day in the Life of a Massage Therapist
Posted on: July 25, 2018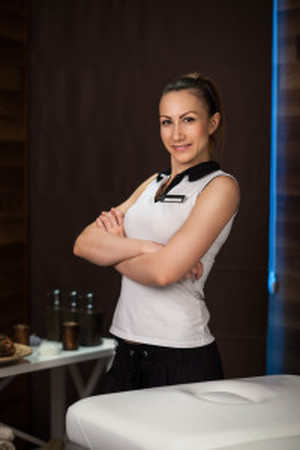 Where Can You Work As a Licensed Massage Therapist?
When you are looking for a job that will permit a flexible lifestyle for you and your family, consider becoming a licensed massage therapist. There are numerous places to work in this industry, and you can provide professional massage therapy at these locations:

• Fitness centers
• Cruise ships
• A day spa
• Physician's office
• Resorts
• Hotels
• Assisted living facilities
• Offices
• Private residences
• Wellness centers

In addition to working for someone else, you can have your own business to offer massage therapy or spa treatments that are designed for helping your clients to relax or have more energy. The typical day for working in a day spa will begin with understanding your scheduled appointments with clients, and you must prepare a padded massage table or chair first.


A Massage Student Can Attend School With a Flexible Schedule
If you want to become a massage student, then you can attend classes full-time during the day, or you can find a part-time program that offers classes during the evenings or on weekends. As a massage student, you can learn how to provide a variety of spa treatments that are suitable for adults, teenagers or children. Today, more individuals are looking for natural ways to have energy or relax with bodywork that might include the application of scented essential oils.


You Will Have Time For Other Daily Activities With Your Friends and Family
You might think that a day spa will only permit you to work full-time, but there are also part-time opportunities available, especially when you learn specialized spa treatments such as hot stone or cupping massage therapy. With a career as a licensed massage therapist, you can frequently arrange a schedule that permits you to pursue other daily activities with your family and friends.